Shawn Doyle, CHA | President & CEO
Shawn has worked within the hotel industry for more than 30 years. His experience not only includes ownership of franchised and independent hotels, but also the management of more than 100 hotels throughout the United States. Prior to forming Granite Hospitality, he was employed by The Hotel Group, a national hotel management company, and held many senior management positions during his tenure from 1985 to 2006 including President. He attended Middle Tennessee State University, and he is a Certified Hotel Administrator (CHA).
Kris Doyle | Corporate Controller
Kris has been involved with the hotel industry for over 30 years. Her experience includes corporate accounting, controller, accounting project manager and general manager positions for a variety of hotels throughout the United States. Her expertise covers a wide range of financial responsibilities including the preparation and audit of property sales tax returns, preparation and review of profit and loss statements, and the overall accounting functions of hotels. She provides accounting training and support to our company controllers and corporate staff. Kris attended Middle Tennessee State University.
Mike Rock | Director of Operations
In his most recent role as General Manager of the DoubleTree by Hilton Flagstaff, Mike worked directly with the Granite Hospitality team to greatly improve the functionality and aesthetic of the property. Mike joins the team with over 10 years of general manager experience, along with ten years in a variety of on-property positions. He graduated from Northern Arizona University's Hotel/Restaurant Management Program, and has been involved in several convention and visitors bureau's efforts to bring tourism to the state of Arizona.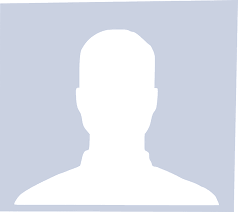 Jennifer Glueck | Operations Support
Jennifer joined Granite Hospitality after spending years expanding her hotel-operations experience at what is now the DoubleTree by Hilton Flagstaff. Her titles have included Guest Service Agent, Lead Agent, Guest Service Supervisor, Acting Front Office Manager and Revenue & Reservations Manager. Her wide range of knowledge in hotel operations brought her to the corporate management office in 2014, where she assists the Granite Hospitality team in each hotel's operations.
Nathan Zuerlein | Accounting Manager
Nathan brings 10 years of hotel accounting experience beginning first in account payables then several years as Controller at the Mesa Marriott to Granite Hospitality. Nathan's most recent role at a boutique accounting firm focused on small business financials, payroll, financial planning, and tax and license filings. Nathan attended Scottsdale Community College's Accounting and Finance program.
Martha Delgado | Operations and HR Support
Originally from Ecuador, Martha has a degree in International Business Management. She brings over 12 years of Hotel and Restaurant knowledge. She is very familiar with non-brand hotels as well as InterContinental Hotels Group, Hilton Hotels and Marriott International. Her experience includes Director of Sales, Food and Beverage Director, Assistant General Manager and Interim General Manager.
Marketing & Communications
Melissa Brückler | Director of E-Commerce/Revenue Management
Melissa has more than 25 years of hospitality experience in positions ranging from hotel operations, revenue management, opening task force, systems installations and training, as well as various management positions. Prior to joining Granite Hospitality at its inception in 2006, Melissa worked with Shawn at The Hotel Group for five years expanding their hotels' websites and internet contribution. Melissa attended the Northern Arizona University's School of Hotel & Restaurant Management.
David Timmons | Architect
David Timmons has been a professionally licensed architect in the State of Arizona for the past 23 years. He has over 31 years of architectural experience through all phases of project development and design. David Timmons Architectural Design Studio was formed in 1991 originally with the main focus in high-end custom residential designs. Since then, the studio has expanded its areas of expertise to include commercial, public projects, sustainable design, and tenant improvements. David has successfully coordinated the placement of over $80 million dollars of construction for office and retail spaces, assisted living facilities, medical offices, restaurants, educational offices, art galleries, hotels, and many other building types, large and small.